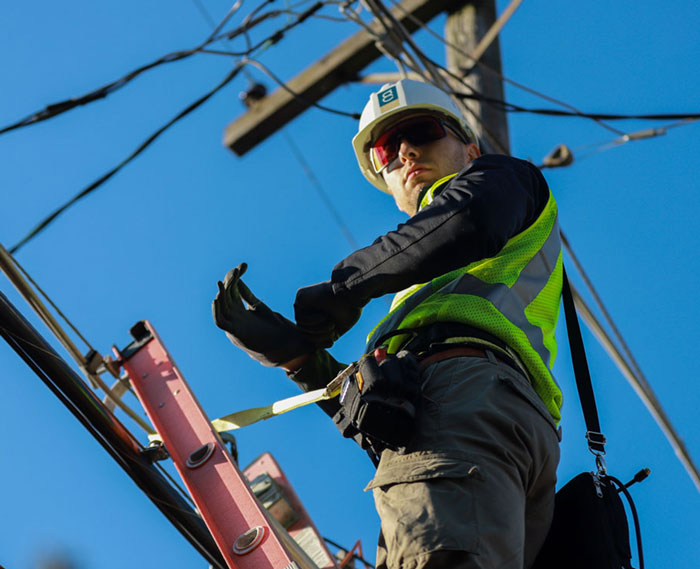 Lantech was founded in 2017 and came into existence because there was a need for a reliable installation services provider, and we had the passion to fill that need. We began the business with very little money but a lot of expertise. We got our first contract in October 2017, and since then more than 100,000 customers have had the opportunity to benefit from our services.
We service multiple system operators such as Comcast, Altice, and Spectrum who outsource the installation portion of their services to us. Our staff is well-versed in their systems. We, however, also offer installation services to smaller companies in need of our unique service offerings. We come to work every day driven by the ambition of becoming the area's top provider of service installations in the telecommunications business.
Lantech Communications LLC is a national provider of fulfillment and project management services to the cable and telecommunications industries. We performed new installations, upgrades and service calls at residential and commercial locations.
Our success is a direct result of building a talented team of professionals that understands both business and customers. The main goal of our company is to provide the best experience and reliable services to our customers.
Lantech is a family that primarily does everything imaginable for our employees to feel integrity, respect and support. We are working with every single person individually to ensure they have received answers to all the questions they asked and have all the information they need. In such an environment you will inevitably and very quickly become an expert in the field.
Our employees are just as important as the customers and they can count on us any time. To become a part of us means to move forward and keep up with developments. We are constantly growing and doing our best to increase the ability of providing our employees with a workplace in any corner of the country year-round.
Don't have any experience?
Come In And Let's Get Talking!
We are excited to take you on as a part of our team and will do all that is in our power to meet if not exceed, your expectations.
We can get you on-board in the following states: Illinois, Michigan, Washington, Massachusetts, Pennsylvania, Florida, New York, New Jersey, Minnesota, Connecticut, Tennessee, Oregon, California, Missouri, Wisconsin.